Stay and Play with Messy Play
Tuesday Mornings 9.30 -11.30am
Tuesday Afternoons 1.00-3.00pm
Age group: under 5's
Come along and drop in to Stay and Play with Messy Play where you and your child will be able to socialise with others and participate in a range of fun experiences.
The session will offer activities inside and outside some of these will include, playdough, water play, sand play, painting and much more.
Outreach Practitioners will also be available to let you know about other Children's Centre services that may be of interest to you.
As part of our WOW Wednesdays programme we will also be promoting low cost ideas that you can use to support your child's learning with a particular focus on communication and language development. Every Tuesday we will share a new idea that you may be interested to use at home.
Baby Stay and Play
Wednesday Mornings 10.00am-12.00pm
Age group: 0-12 months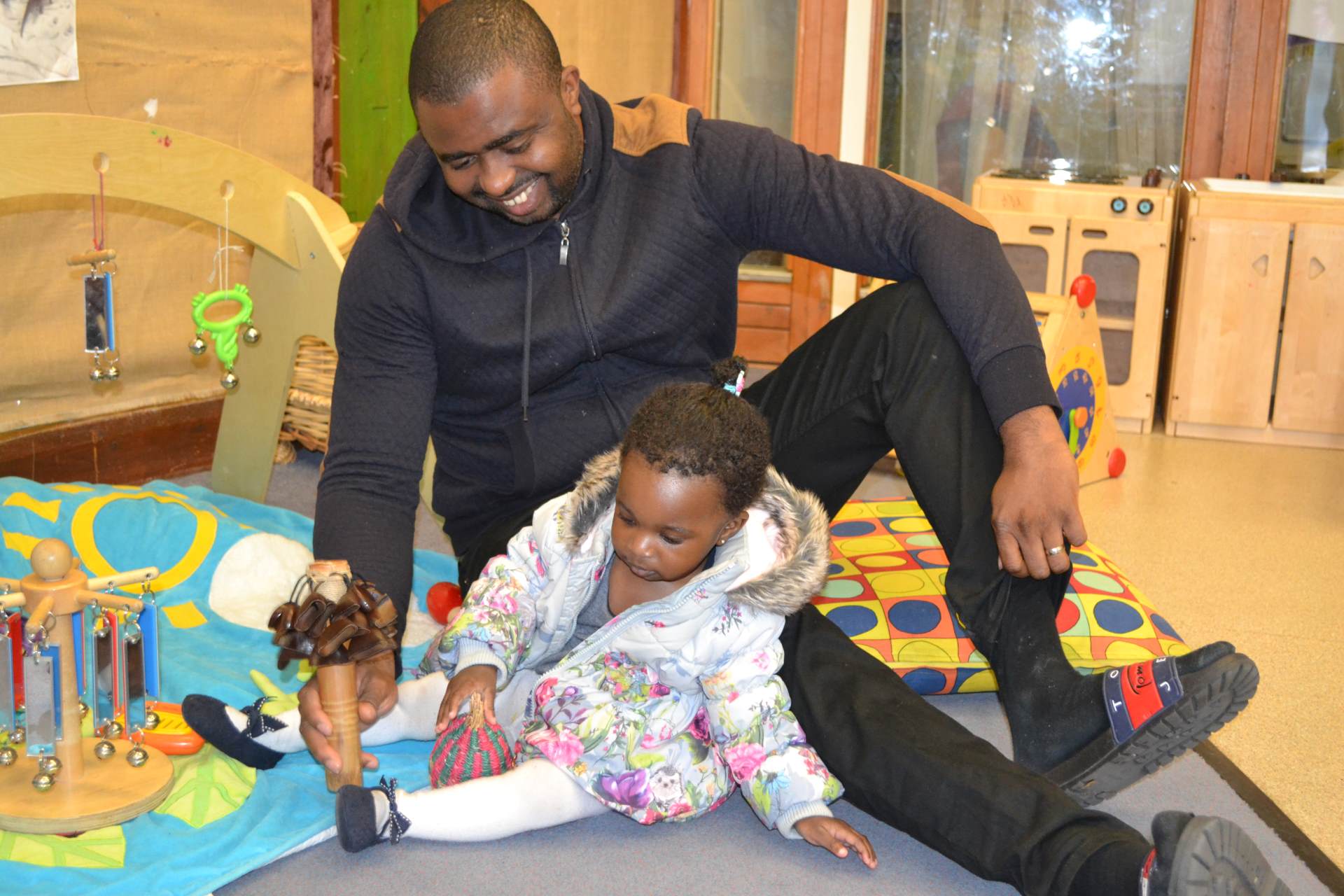 Come along and drop into Baby Stay and Play where you can play together and meet other parents and babies in your community.
The group will offer a range of age appropriate experiences for your baby to play with. These will include sensory experiences, treasure baskets and more!
At some sessions our professional partners may come to talk about specific topics such as weaning and sleep routines. We are also keen to hear from you as parents and carers to find out more about what you are interested in and where possible we will try to plan to accommodate this.
The staff will also be able to signpost you to other services if you require additional support such as breast feeding advice, knowing when the baby weighing clinic runs and more!
Rhythm and Rhyme



Thursday Mornings 9.15-10.00am
Thursday Mornings 10.30-11.15am
Age group: under 5's
Come and enjoy a musical experience for children and families, this session will provide an opportunity for you and your child to engage in music and movement which will support your child's Communication and Language development.
Your child will have the opportunity to have fun with peers through singing and action songs and
parents and carers will also have the opportunity to learn new songs that you can use at home.
We welcome parents and carers to also share traditional nursery rhymes and songs from your
culture so we can learn new songs together.
Natural Thinkers Stay and Play
Monday Mornings 9:30 - 11:30am
Age group: under 5's
We have an amazing community garden where we plant lots of fruit, vegetables and herbs.
We use this space weekly to run our Natural Thinkers group where we focus on promoting healthy lifestyles.
The sessions include opportunities for gentle exercise through a range of gardening related experiences, including warm up exercises, planting and harvesting crops.
During the session we spend a lot of time outdoors enjoying the natural environment but also use the Children Centre room as part of the session as well.
We aim to cook and share healthy recipes as part of each group and end the session together sharing the dishes made which provides a lovely social time to enjoy tasty treats.
Please come along and join us, we welcome parents and carers to share traditional healthy recipes from your culture that we can introduce and share with the group.